BBB Membership Programme
"Beer Bros Brewers" (BBB)
Membership Program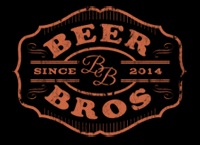 IT'S FREE!
'BeerBrosBrewers' is an exclusive membership programme, designed to give you access to a unique range of benefits, rewards and other special services at discounted rates. Becoming a BBB Member is simple and seamless. By registering on this site, you become a BBB Member. What does this mean?
You will have access to a world class cloud based customer portal that is secure and proprietary to you. Accessing this portal as a BBB Member gives you a range of functions and conveniences which include:

24/7 access to all your data and communications from anywhere in he world;
The ability to collaborate with us privately and securely;
A direct and secure communication channel to BeerBros

in your own time and own space;

A Unique e-storage facility for you to share documents with us (and audio or video files) or even store your personal and private documents for your own personal use: finally a place to keep your golden recipes in a secure and private space!
That's just the beginning. In addition, members will:
Receive personalized services and product offerings based on the information you share with us in your profile.. The more information you give us, the more we can give you what you want.
Be the first to know about new innovative products and new stock.
Be the first to be invited to our Brew Days and other events.
Have a chance to win a monthly prize simply by having purchased any item in-store or on-line during the prize month.
Receive 'member only' discounts where the BIG ORANGE DOT appears on selected items in-store.
Receive something special in your birthday month. Make sure you update your profile on-line!
Receive our quarterly digital newsletter direct to your email account.
Have the opportunity to take up some advertising space at heavily discounted rates: -

In our digital Newsletter
On our In-store digital media screen
Ts and Cs will apply.